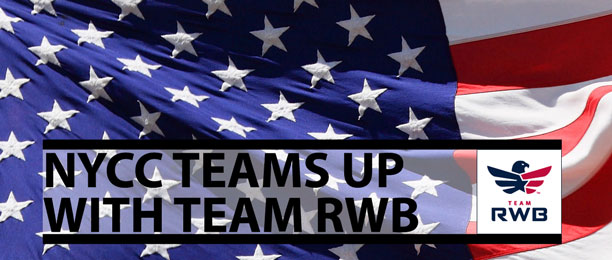 The Board of Directors was presented with a unique opportunity at their February meeting. Joe Hunt and Chris Hartman, both armed forces veterans, NYCC and Team RWB members, identified a commonality between NYCC and Team RWB. Joe presented to the Board and helped us understand it's organizations like Team RWB that are helping our veteran's connect with their communities after their service to our country. After serving in our Armed Forces, the veterans often miss the camaraderie and find that to be one of the most challenging things to deal with. Team RWB is one organization who is helping our Vets reconnect with their community.
Since NYCC is built on community and camaraderie, everyone felt it would be a great match. So we are offering up to 25 spots to Team RWB to join our Spring Training Programs for free. They will be able to participate in the training program along with any other events we may hold throughout the program (meetings, rides, etc). At the end of the training series, they have an option to continue with us as a paid member.
If you join one of our Spring Training programs, you may find yourself lucky enough to be on a team with a Team RWB athlete.