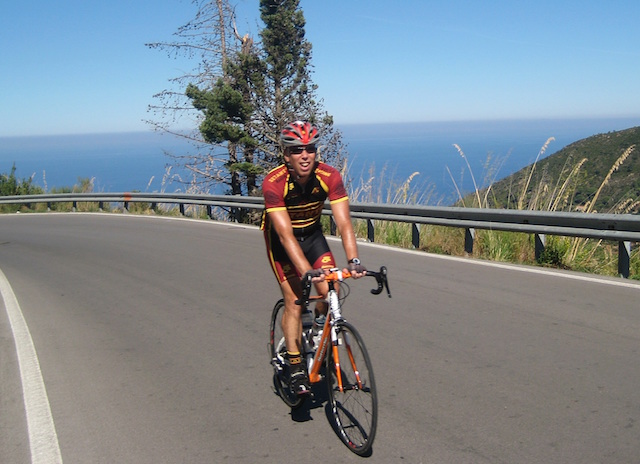 Lifetime Member Tom Laskey inducted November 1, 2016
NYCC Lifetime Members
George Arcarola
Louis Berardinucci
Herb Dershowitz
Edward Fishkin
Christy Guzzetta
Dan Henry

Ellen Jaffe

George Kaplan
Syd Lange
Tom Laskey
Chris Mailing
Gary McGraime
Peter O'Reilly
NYC Parks & Rec
Robin Read
Richard Rosenthal
Jody Sayler
Fred Steinberg
Jeff Vogel
Carol Waaser
David Walls
Irv Weisman
Linda Wintner
NYCC Lifetime Membership is granted to those whose undeniable contributions to NYCC over time have enhanced the Club.
While candidates are considered annually

by the Board of Directors, the honor is only granted on identifying a candidate whose work has shone in building the club over a number of years.
New York Cycle Club | Home
New to the Club? Here's What You Need to Know

Welcome to the New York Cycle Club!
We are the tri-state area's largest all-volunteer recreational cycling organization and offer our 2,000+ members:
Rides at all pace levels
Weekend trips
A nationally-recognized spring training program (SIG)

Monthly meetings featuring important speakers in the field
A full calendar of special events
A strong advocacy voice in metro and tri-state bicycling-related issues
Get in shape, make new friends, explore the most beautiful routes in the tri-state area and have a blast doing it!
Become part of our vibrant, friendly cycling community and enjoy the premium benefits of being an NYCC member today!
NYCC TRIAL MEMBERSHIP JUST $1.00
We have put together a great, new program that allows you to try NYCC for one full month for just $1.00.
Want to know more about NYCC? Just click the links: