NYCC/Paragon Sports Pre-July 4th Social
Date:
Tuesday, June 27, 2017 - 6:00pm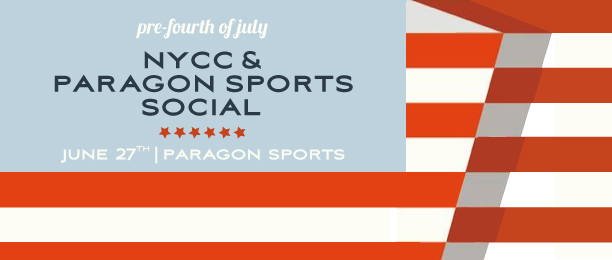 Event: NYCC/Paragon Sports pre-July 4th Social
Date: June 27, 2017
Location: Paragon Sports (Cycling Dept.), 18th St. and Broadway
Time: 6:00pm-8:30pm
NYCC/Paragon Sports pre-July 4th Social
Please join us at our 2 nd annual NYCC/Paragon Sports pre-July 4 th Social. Paragon Sports, in addition to having just sponsored our 2017 B - SIG graduation meeting, is generously hosting this festive social for our members, to kick-off the July 4 th holiday weekend, for the 2 nd straight year. Paragon will be providing all of our attending members: FREE delicious sandwiches/wraps, beer/wine and a generous 20% discount on all non-sale items in their store, during the event. This will give you an opportunity to schmooze with your NYCC friends, plan upcoming rides together and possibly discuss your summer plans, while enjoying tasty food/drinks and give you the opportunity to add to your cycling wardrobe, at a sizable discount. The event will take place in Paragon's newly expanded Cycling Dept.
Paragon Sports - Our History and Mission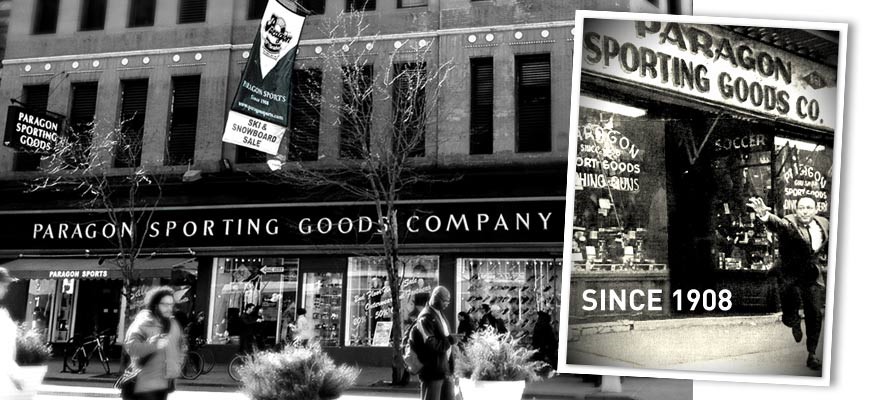 One Store. Since 1908.
For sports enthusiasts around the world, Paragon Sports is considered the benchmark of quality for all types of sports equipment and clothing. Privately owned since 1908, we have taken pride in showcasing products from the brands you know and love as well as unique and exceptional brands that you may not be familiar with yet.
You will find everything you need (and more) in a unique "Specialty Shop" environment within our huge single store located at 18th Street and Broadway in New York City.
At Paragon Sports, we are committed to bringing you the most innovative and technologically advanced products in the sports and outdoor field. It is our mission to provide a unique and fulfilling shopping experience to every customer, every time, by setting the standard in customer service and quality product.
We thank you for visiting and hope you have a very pleasant shopping experience both online and in our store!
NYCC/Paragon Sports Pre-July 4th Social