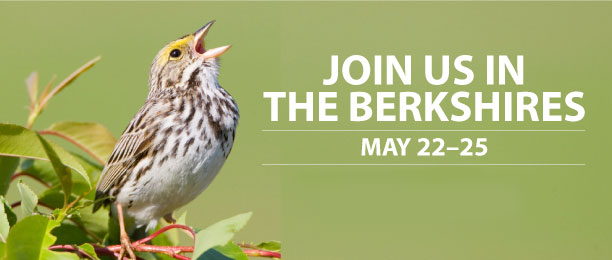 Friday, May 22 - Monday, May 25, 2015
UPDATE: The information Packet has been emailed to those who have signed up for the event. If you have not received your packet, please email [email protected]
It's here, it's here, it's finally here!!! Warm weather, May and this post on all things Berkshires! So listen up, take note, do what you must, but please join us for another year of riding, drinking and an all-around great time at the beautiful Berkshires!
As sure as spring turns to summer and the swallows return to Capistrano, the New York Cycle Club descends upon the Berkshire Hills and settles into the small towns of Sheffield, Great Barrington and destinations in between for the Memorial Day holiday weekend.
---
---
First known as "The Sheffield Weekend," this event has become so popular over the years and grown to encompass more of the vicinity that it is now called "The Berkshires Weekend."
Join us for 3–4 days of cycling through the beautiful country roads, farmland and of course the Berkshire Mountains. Rides are planned for A, B and C levels.
---
Sunday, May 24: NYCC Cocktail Hour
Our Second Annual Berkshire Cocktail Hour will again take place at the LBS:
Berkshire Bike and Board Shop
29 State Rd, Great Barrington
The cost will be $20 per person
Time: 5:30p - 7:30p
Please RSVP ([email protected])
Payment through: PayPal below, or at the door
Where We Will Meet
Most A and B rides start each morning at Sheffield High School on Berkshire School Road in Sheffield.
Most C rides will start in Great Barrington (location TBD).
Information Package
UPDATE: The information Packet has been emailed to those who have signed up for the event. If you have not received your packet, please email [email protected]
An information package will be emailed to everyone the week prior to Memorial Day and available on the NYCC Message Board the Monday prior to the weekend.
To ensure that each member of your party attending the Berkshires Weekend receives the information packet containing cue sheets and useful details for the weekend, please email [email protected]with the who, where and email address of everyone in your party by Thursday, May 14th. Knowing the who, and where will also help us better plan the weekend.
Riding up on Friday
To maximize your riding opportunities, there will be rides from New York City to the Berkshires using Metro-North trains to give us a head start to the country. Please see the ride listings for details of the rides.
There will be no luggage service this year. If you plan to ride up please ask a fellow club member or use the message board to see if anyone can assist you.
Berkshires Calendar of Events (non-NYCC events)
Don't forget to check out the local Berkshires Calendar of Events for a Memorial Weekend full of exciting, fun and delicious happenings , from wine and food festivals to summer concerts! (http://berkshires.org/events/)
Memorial Weekend SummerSound Live @ Tanglewood Concert featuring the INDIGO GIRLS!!!
Check out the full line up and additional details here http://summersoundlive.com/info/
Lodging
Participants make their own arrangements for accommodations. Depending on the class of ride you will be doing, you will want to stay in either Sheffield or Great Barrington (see "Where We Will Meet" above).
Accommodations vary from full service hotels to country inns to B&Bs. To view a list of accommodations, please see below. Room shares are frequently posted on the NYCC Message Board. Another possibility for lodging:
The Southern Berkshire Chamber of Commerce, 413-528-1510
Hint: click on "Your Guide to Businesses, Attractions & Lodging," then in the input field of the page that opens type "lodging" and click "Execute Search".
To share lodgings or automobile rides to the Berkshires, feel free to post or respond to such posts on the NYCC Message Board.
NYCC members have stayed at the following accommodations during the Berkshires Weekends. This list has no particular order, implies no preferences and by no means includes all possibilities. Shop around.
Mountain View Motel |304 State Street | Great Barrington, MA 01230 | phone: 413-528-0250www.mountainviewmotel.net
17 units. Cable TV, A/C, phone, refrigerator, kitchenette suite w/Jacuzzi. King beds available. Continental brkfst. Completely remodeled in 2000. Clean rooms.
Monument Mountain Motel | 247 Stockbridge Road | Great Barrington, MA 01230 | phone: 413-528-3272 | www.monumentmountainmotel.com
18 units (some non-smoking) 1 story AAA motel located on Rt. 7 opposite Friendly's: Family units, king beds, phones, coffee, heat, A/C, CCTV w/HBO, tennis court and pool. Close to Tanglewood, arts, golf, skiing and hiking.
Race Brook Lodge | 864 Under Mountain Road (Route 41) | Sheffield, MA 01257 | phone: 413-229-2916 | www.rblodge.com
Rustic, "chintz free," mountain retreat. Restored 1790s timberpeg barn. Country style rooms with baths. Hearty breakfast buffet. Hiking heaven.
The Wainwright Inn | 518 South Main Street | Great Barrington, MA 01230 | phone: 413-528-2062 | www.wainwrightinn.com
Historic 1766 home in town. Wrap-around porches. Fireplaces. A/C. Private baths. Full breakfast. Refreshments. Inquire about children. No pets.
Days Inn | 372 Main Street | Great Barrington, MA, 01230 | phone: 413-528-3150 | http://www.berkshiredaysinn.com/
Staveleigh | 59 Main Street | Sheffield, MA 01257 | phone: 413-229-2129 | www.staveleigh.com
Warm and gracious hospitality in my circa 1821 home in historic Sheffield. Seven comfortable air-conditioned guest rooms. A splendid breakfast! Near all Berkshire attractions. Open year round.
1802 House | 48 South Main Street | Sheffield, MA 01257 | phone: 413-229-2612 | www.berkshire1802.com
Ramblewood Inn | 400 South Undermountain Rd | Sheffield, MA 01257 | phone: 800-854-1862 | www.ramblewood-inn.com
A unique country B&B with style. Serene setting among pines, mountains and lake. Convenient location, swimming, hiking, gourmet breakfasts, pvt. baths, central air., non-smoking. VISA/MC
Orchard Shade | 999 Hewins Street | Sheffield, MA 01257-9668 | phone: 877-672-4233 | www.orchardshade.com
Charming 1850 guest house with 3 lovely rooms set on 2 acres by a quiet country road.
If you have any questions, please email [email protected]
There are no rides of this type.