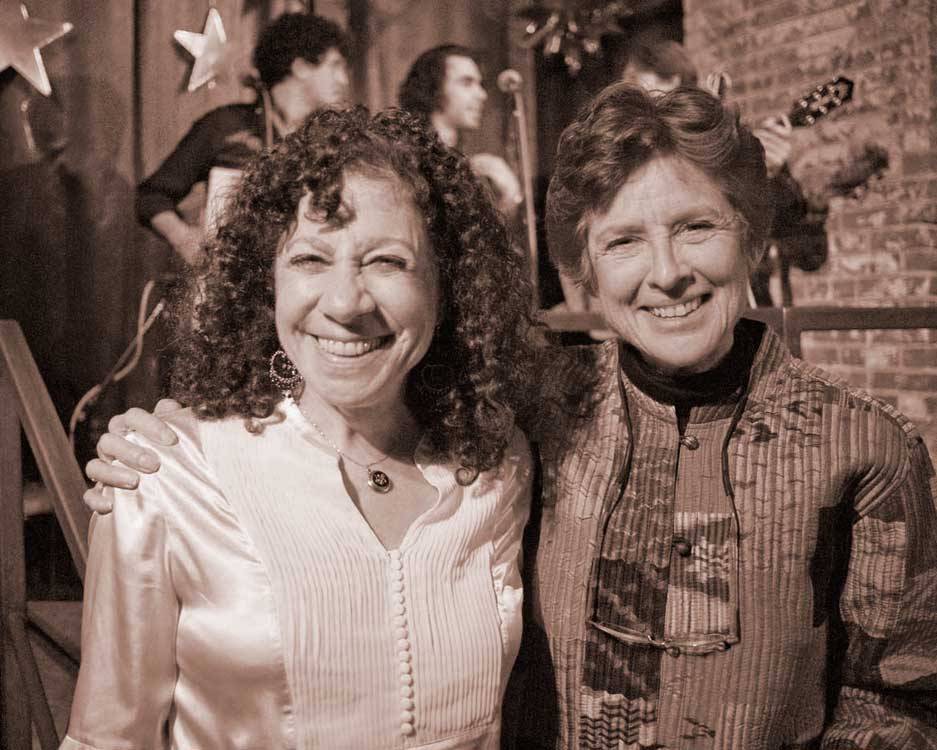 Linda Wintner (left) and Jody Sayler; Linda was inducted on December 12, 2011, at the Holiday Party
NYCC Lifetime Members
Louis Berardunucci
Herb Dershowitz
Edward Fishkin
Christy Guzzetta
Dan Henry
George Kaplan
Syd Lange
Chris Mailing
Gary McGraime
Peter O'Reilly
NYC Parks & Rec
Robin Read
Jody Sayler
Fred Steinberg
Jeff Vogel
David Walls
Irv Weisman
Linda Wintner
NYCC Lifetime Membership is granted to those whose undeniable contributions to NYCC over time have enhanced the Club.
While candidates are considered annually

by the Board of Directors, the honor is only granted on identifying a candidate whose work has shone in building the club over a number of years.
New York Cycle Club | Home
New to the Club? Here's What You Need to Know

Welcome to the New York Cycle Club!
We are the tri-state area's largest all-volunteer recreational cycling organization and offer our 2,000+ members:
Rides at all pace levels
Weekend trips
A nationally-recognized spring training program (SIG)

Monthly meetings featuring important speakers in the field
A full calendar of special events
A strong advocacy voice in metro and tri-state bicycling-related issues
Get in shape, make new friends, explore the most beautiful routes in the tri-state area and have a blast doing it!
Become part of our vibrant, friendly cycling community and enjoy the premium benefits of being an NYCC member today!
Want to know more about NYCC? Just click the links:
Submit Your Photos
NYCC would like to see your ride photos.
We will be featuring group photos that portray what we do; it is up to you, our members, to submit images and let us know how much fun you are having.
When submitting a photo, please ensure that you also include an appropriate description and a name for credit.
Please note that we cannot guarantee that your photos will be posted.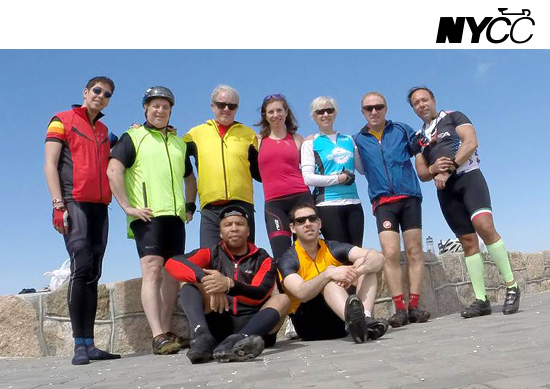 April 21, 2014
Photo by: Neil Botwinoff
The B/17 RED SIG
B17 Team ride to Oyster Bay on 4/12/14

B-SIG Graduation
We are thrilled to announce that Jamis Bicycles has generously agreed to donate their Xenith Endura Comp (a FREE carbon road bike, valued at $2,400), along with a custom fit, as the featured prize for the May13th B-SIG graduation meeting's raffle. This is the third straight year that Jamis Bicycles has been a SIG graduation meeting's sponsor and donated a free carbon road bike, as their way of supporting NYCC.
---
The American Diabetes Association's 2014 NYC Tour de Cure
The American Diabetes Association's 2014 NYC Tour de Cure is scheduled Sat., May 10, at Pier 84 on the Hudson River (adjacent to the U.S. Intrepid), with five scenic routes to choose from: 7-mile, 20, 45, 63 and 100 miles, crossing over the GW Bridge into NJ to Bear Mtn. Thank you for considering lending your support to the 1 million+ NY residents living with diabetes, and saving lives via the Tour de Cure!
---
Garmin 510/810 Training Session
Join us on Thursday, May 22 at Tekserve to learn how to operate your Garmin 510 or 810. You will be asked to submit one question in advance to enable the trainer to gauge group efficiency.
See details here and register for the event