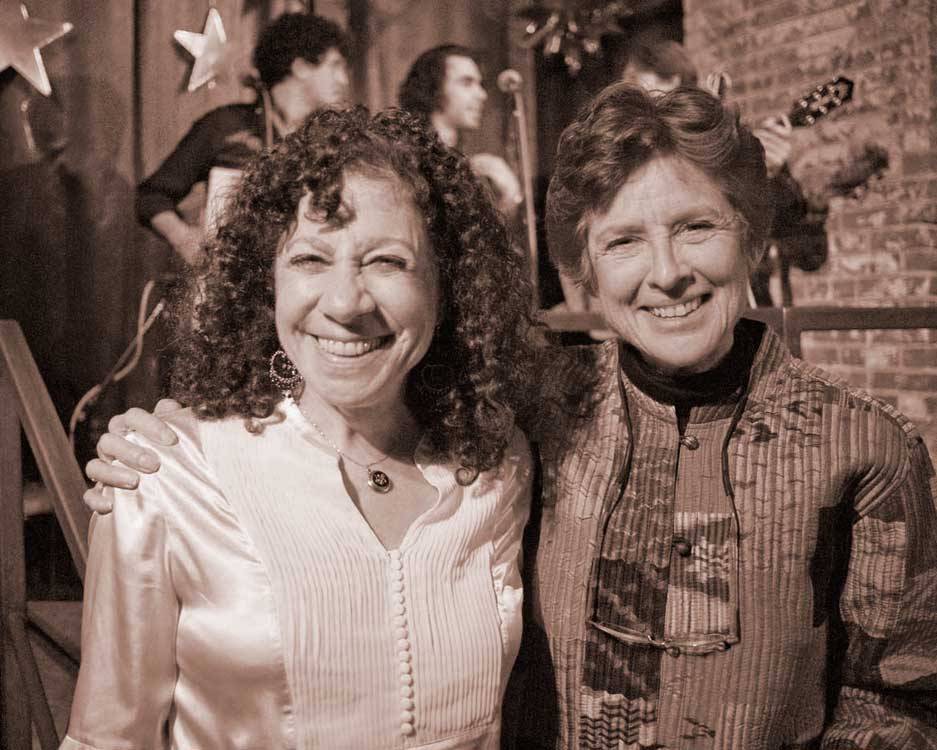 Linda Wintner (left) and Jody Sayler; Linda was inducted on December 12, 2011, at the Holiday Party
NYCC Lifetime Members
Louis Berardunucci
Herb Dershowitz
Edward Fishkin
Christy Guzzetta
Dan Henry
George Kaplan
Syd Lange
Chris Mailing
Gary McGraime
Peter O'Reilly
NYC Parks & Rec
Robin Read
Jody Sayler
Fred Steinberg
Jeff Vogel
David Walls
Irv Weisman
Linda Wintner
NYCC Lifetime Membership is granted to those whose undeniable contributions to NYCC over time have enhanced the Club.
While candidates are considered annually

by the Board of Directors, the honor is only granted on identifying a candidate whose work has shone in building the club over a number of years.
NYCC strictly adheres to an anti-harassment policy with its membership, volunteers, guests, and event participants.
Our goal is to provide an environment free from tensions created by ethnic, racial, sexual or religious remarks, animosity, unwelcome sexual advances, or requests for sexual favors or other such conduct.
Harassment includes, without limitation, verbal harassment (epithets, derogatory statements, slurs), physical harassment (assault, physical interference with normal work or involvement), visual harassment (posters, cartoons, drawings), and innuendo.
Violation of this conduct may result in suspension or termination of membership privileges.
---