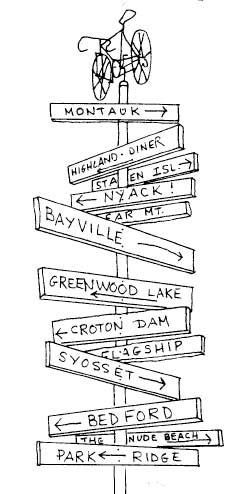 ---
Sign-in sheets

are mandatory − the online pre-ride registration process now populates the cue sheet for you. Please use the online sign-in sheet registration system for your ride. The sign-in sheet is also available below in case for any reason you cannot access the system.




You can find the pre-populated sign-in sheet by clicking on the PDF icon under the list of participants who have signed up for your ride. Just print it out the morning of your ride and bring it with you to the ride. Only those participants who have not pre-registered must sign in at the start.




YOU MUST KEEP THE SIGN-IN SHEET THROUGH THE END OF THE RIDE.

---
In the event of an emergency, the sign-in sheet will provide you with the participant's emergency contact information. If there is an accident on the ride, you will also need to submit the sign-in sheet to the Ride Coordinator for your ride level (A, B or C), along with the

Insurance Incident Report

.

---
Be sure to read "

How to Submit a Ride

" if you are creating a ride for the first time or need help creating a ride.

---
All approved rides can now be edited by the Ride Leader.
---
Attention all current and future ride leaders! For all those fabulous rides you lead, you will get a token of NYCC's appreciation based on the total number of rides you have led throughout the year. You could get a water bottle, socks, shorts or the grail

−

an NYCC jersey specially detailed with "Ride Leader." Now doesn't that make leading great NYCC rides that much sweeter?



| | |
| --- | --- |
| Rides Led | NYCC Incentive |
| 3 to 6 | Water bottle |
| 6 to 12 | Socks |
| 12 | Ride Leader jersey (rides must include route planning) |
| | and more.....see our incentive page for details |