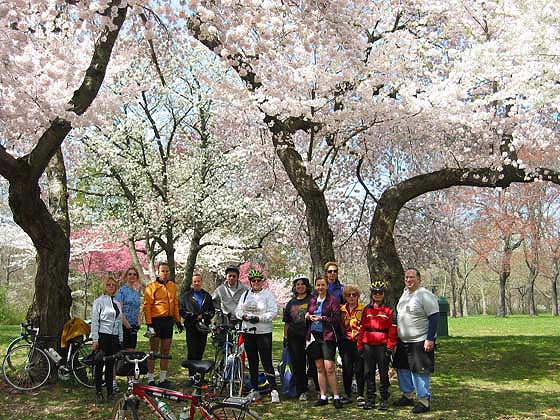 Maggie Clarke's Cherry Blossom ride on Sunday, April 20.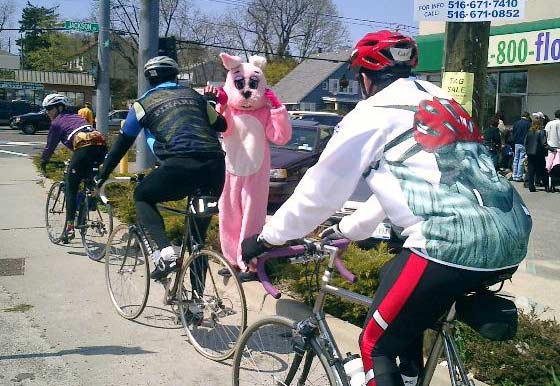 Saturday, April 19, the A-19 SIG have a close encounter with the Easter Bunny.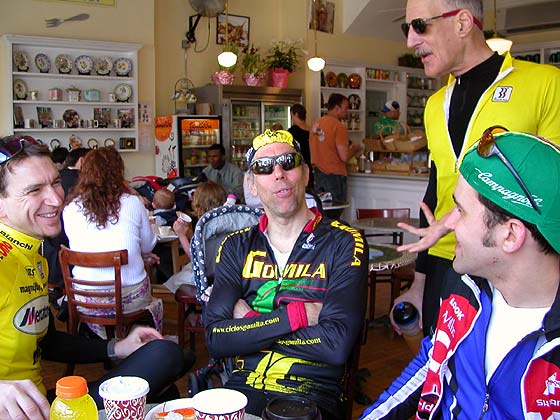 Our tireless El Presidente, Tom Laskey (center), toiling on Easter Sunday. He substitute led a Nyack ride and then held forth at the Runcible Spoon conferring with the webmaster (behind the camera), A-SIG Classic Captain, Frank Grazioli (left), Vice President of Rides, Fred Steinberg (standing) and STS Classic rider, Steve Weiss (right).
And there is more! The STS Classic gang rode on Metro North Saturday, April 19, but did they ride their bicycles? We have photos of them quaffing beer and posing for pictures, but riding? See for yourself, click here.