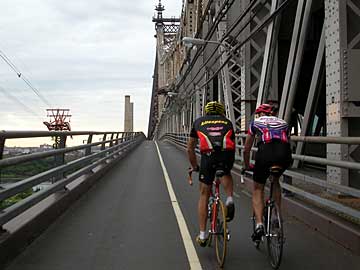 Saturday, August 7, 2004 The Necking on Long Island ride heads out with Ron Roth and Pieter Maessen leading the way over the Queensboro Bridge.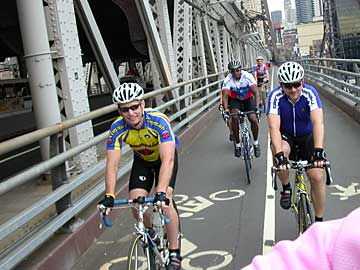 Following up: Allen Blankenship, Tom Denham and Kuria Njenga.
This counts as the first hill of the ride. Plenty more to come.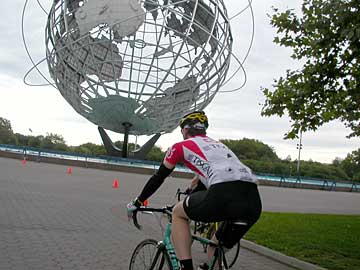 Ted Shaw approaches the Unisphere in Flushing Meadow Park.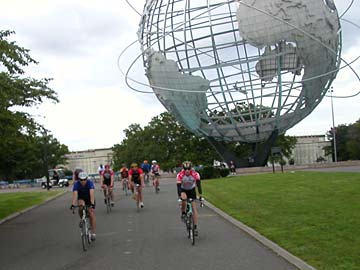 We considered riding laps around the thing and claiming that we'd ridden numerous times around the world, but restrained ourselves.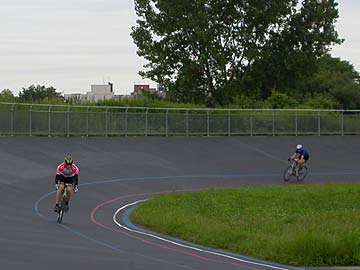 Ted Shaw and Brian Stockmaster testing themselves with laps around the Kissena Velodrome.