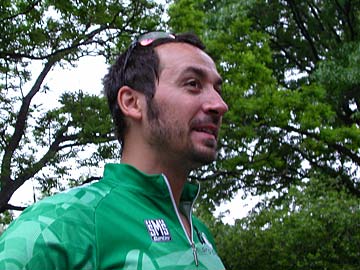 Manuel Mainardi, from Italy, set us straight that we'll get snickered at if any of us show up in Europe with shaved legs. It's for the pros, man. One more reason not to cave to the pressure to shave.
Mari Berkley bubbled with enthusiasm for the A-SIG.
Leader Hannah Long, the strongest rider on the A-SIG Classic, played hooky from her racing team and her family to do the SIG this year.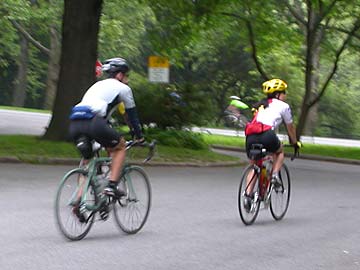 The first riders start to head out . . .