July 4th Weekend 2017 at New Paltz
Date:
Saturday, July 1, 2017 - 9:00am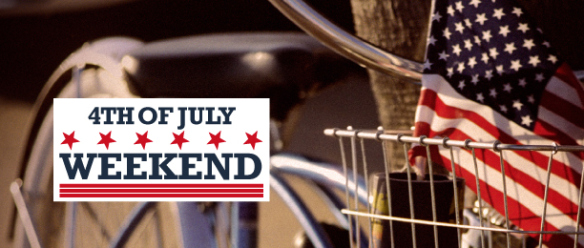 When: July 1-3, 2017
Where: SUNY New Paltz
What: Join your NYCC friends – or make new ones – on the July 4th weekend at New Paltz. Three great days and two nights of fireworks, sightseeing and perhaps the best cycling in the region for all classes of riders!
Comments:
"Amazing weekend!!! Organized, great rides that were well led."
"Camaraderie with awesome people. Have been raving about NYCC since I got back."
"The dorms were clean and comfortable … Saturday's dinner was an excellent choice! The rides were beautiful and challenging.
"Accommodations were great, the rides were well planned, as well as the other activities — trains, fireworks, walking tour, dinner, lunch stops.
"The C-ride from New Paltz to Brewster on Day 3 was phenomenal with just the right ratio of uphill to down — 20%/80%"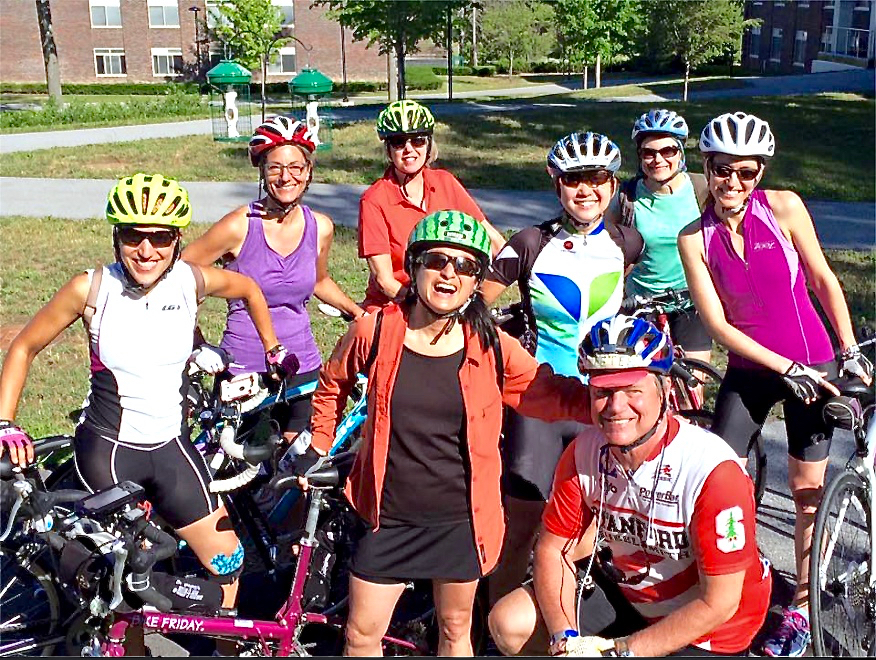 C14 at SUNY New Paltz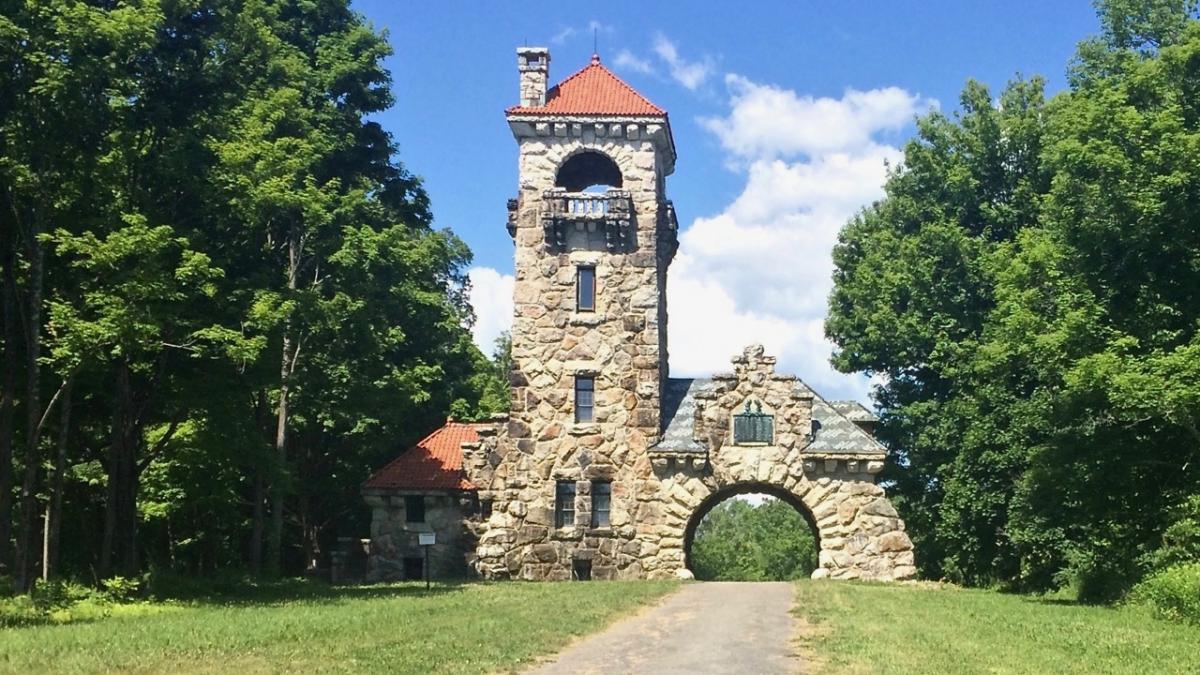 Mohonk Mountain Preserve Gatehouse
Itinerary
Thursday, June 29 – Baggage drop at Toga! Bikes – 5:00pm-7:30PM
Friday, June 30 – Baggage drop at Toga! Bikes – 12:00pm-6:00PM
Saturday, July 1 – A/B/C train-and-bike rides to New Paltz. Or, a loop out of New Paltz.
Saturday Night, July 1 – a walking tour of colonial Huguenot Village, followed by an "all-class" dinner at the Gilded Otter.
Sunday, July 2 – Breakfast, followed by A/B/C rides: west towards the Shawangunks; north to the Ashokan Reservoir; or south to Lake Osiris and back along the Wallkill River.
Sunday Night, July 2 - An easy C-ride into the Town of Lloyd to catch the fireworks, followed by an after-dark, bike-lit return on Harlem Valley Rail Trail!
Monday, July 3 – Breakfast, followed by A/B/C bike-and-train rides along the Hudson Valley Rail Trail to Hopewell Junction and Brewster for the train back to Manhattan, or a loop out of New Paltz.
Tuesday, July 4 – Luggage pickup at Toga! Bikes – noon-4:30PM
Wednesday, July 5 – Luggage pickup at Toga! Bikes – noon-6:30PM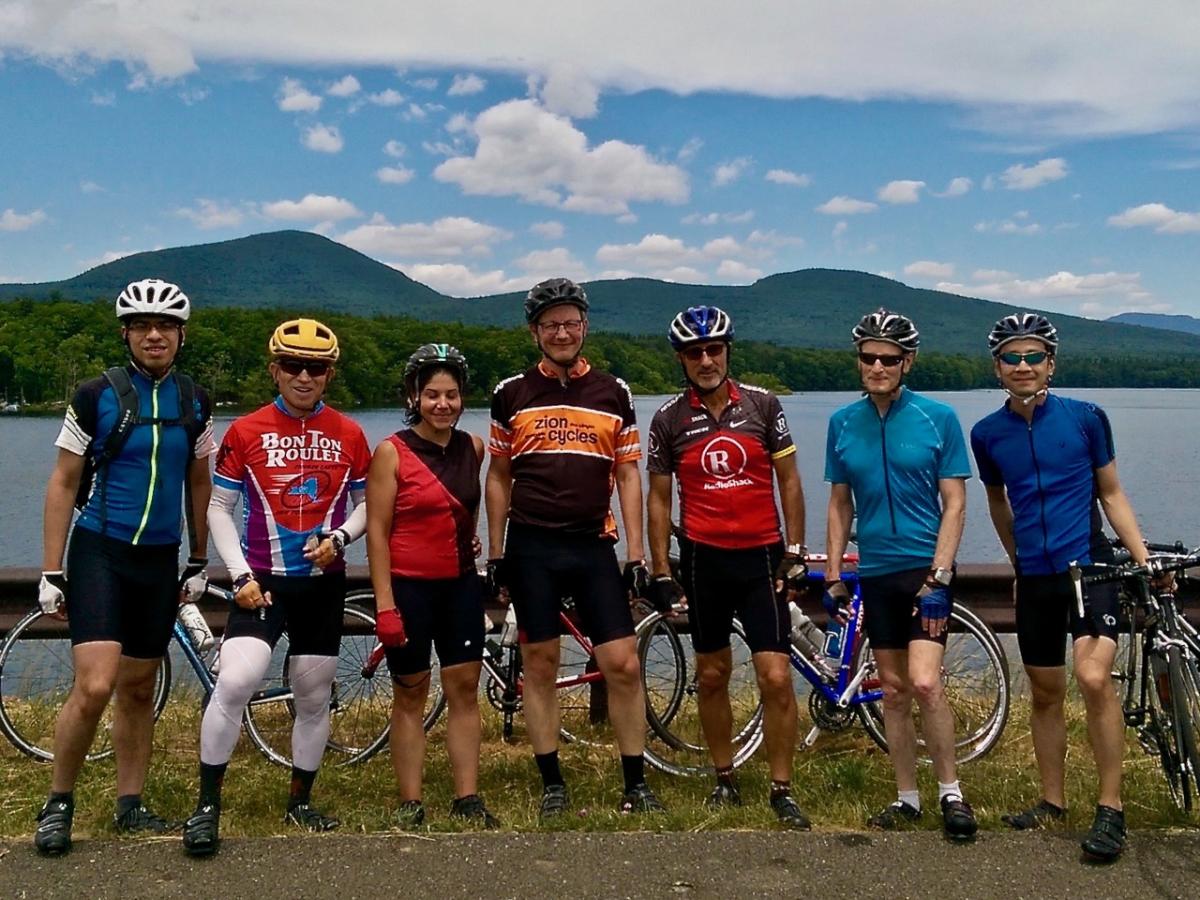 B19 at Ashokan Reservoir
Options
For those with mountain bikes, hard pack routes include the Wallkill Valley Rail Trail up to Kingston and the legendary carriage trails in the Mohonk Preserve. And if you're not up for cycling all three days, there's plenty to do in the area. Pubs, restaurants, antiquing, hiking, ice cream and chocolate shops.
Weekend Cost
$175 per person, double occupancy, shared bath in a 4-room suite
$275 per person, single occupancy, semi-private bath in a 3-room suite
Includes two nights at the newly renovated Lefevre Dormitory in SUNY New Paltz; Saturday group dinner; two continental breakfasts; luggage shuttle to/from Manhattan.
Does not include sheets-towels, personal transport to/from New Paltz and Sunday night dinner.
Members can make their own housing arrangements via AirBNB. In which case, the costs are Saturday dinner ($35), continental breakfasts ($10 each) and luggage shuttles ($10 each way).
---
Additional Information Can Be Found Here
---
Banner Design: Cathline Marshall
Event Organizers: Lynette Chiang, Michael Roth, Peter Storey, Neile Weissman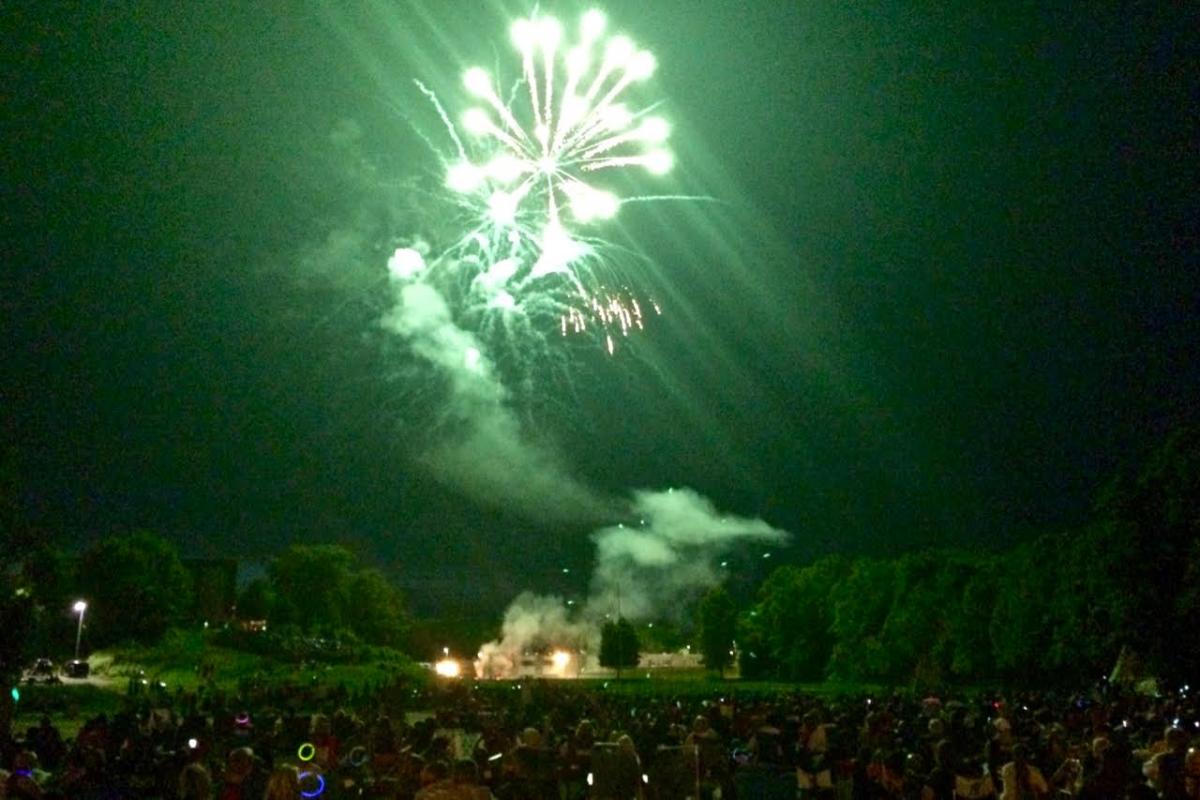 Fireworks in Lloyd Town Square
**Please Note - You must be a paid member of NYCC and logged into the website in order to register for this event. **
July 4th Weekend 2017 at New Paltz