July Club Meeting: The Beauty and Functionality of a Handmade Bicycle
Date:
Tuesday, July 11, 2017 - 6:00pm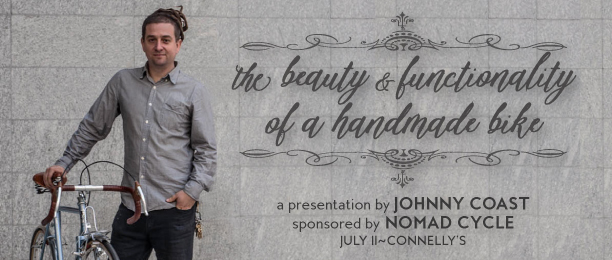 Event: Monthly Club Meeting
Date: July 11, 2017
Location: Connolly's Bar & Restaurant, 121 West 45th St. (3rd fl.) (bet. 6th Ave. & Broadway)
Schedule:
6:00PM - dine, drink and schmooze
7:00PM – program
8:30PM - raffle
The Beauty and Functionality of a Handmade Bicycle
The handmade bicycle, the beauty of a handmade bicycle in an age of "pre fab one size fits all" is simply that the decisions are in our hands. First and foremost, we get to decide how the bicycle will fit the rider, as opposed to fitting an already existing bike to your body. Quoting Jamie Swan: "The human body has not evolved to fit the bicycle. We need to be to be able to alter the geometry's as we see fit."

Johnny Coast
Biography
2004 - United Bicycle Institute - Cromoly Lugged Construction certification
2006 - Yamaguchi Fillet Brazing and Stem Building certification
2006 - Machining, precision measuring, and layout course at City Tech Coast Cycles began in 2005
2007 - Built the custom line of Randonneur bicycles for Velo Orange. Consulted on design of production models for Velo Orange
Nomad Cycles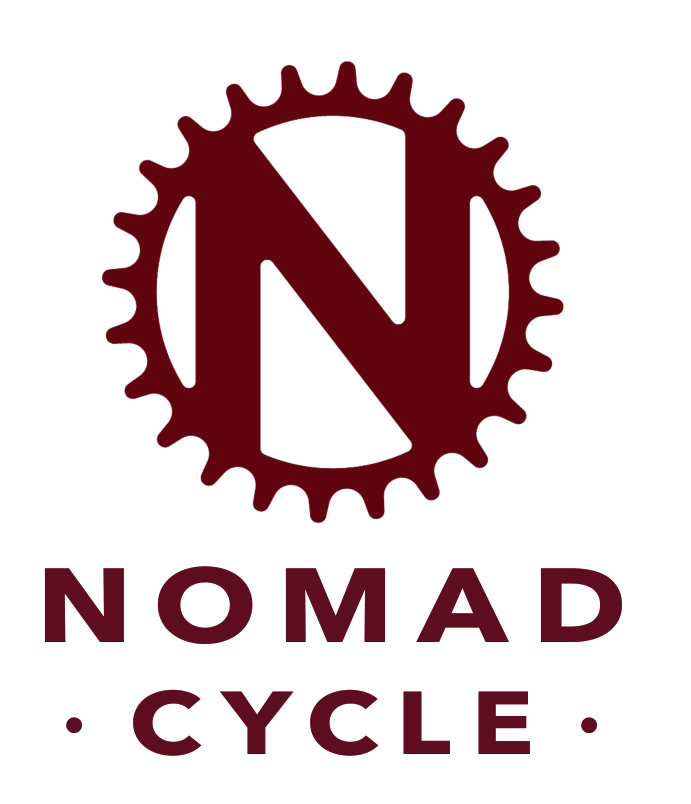 Nomad Cycle is a bicycle shop located in Astoria, NY.
We are a combination of traditional bicycle shop, DIY repair space, and community center - a place where all cyclists and proto-cyclists can feel at home.
We carry bicycles from Marin, Raleigh, Yuba, Tribe, Dahon, Surly and All City.
We offer a wide range of bicycles from these brands as well as restored pre-owned bicycles. We specialize in high quality custom builds and restorations.
We also offer a broad range of parts and accessories, both mainstream products and locally crafted artisanal alternatives.
Our unique services include bike pick-up and delivery, bicycle storage design and installation, and a bike wash station.
Nomad Cycle Raffle Prizes:
Giro Aspect helmet - $175.00
Gran Fondo NJ - free entry $100.00 +
Lizard Skin Aramus leather gloves - $35.00
Spurcycle (bell) - $49.00
Light pair (bike lights) ‐ MSW USB 200 - $52.00
Lezynwe Roll Caddy (saddle bag) - $19.00
Giordana Nomad cap (4) $13.00
Michelin Tubes 25mm (4) $7.00
Connolly's/NYCC Beer Happy Hour
Connolly's/NYCC Beer Happy Hour will include the following beers for the entire duration of our meeting (6:00 - 9:00 PM) and will be available for purchase at the discounted price of $6.00 :
Bass Ale · Sam Adams · Connolly's Red or Wheat · Yuengling
July Club Meeting: The Beauty and Functionality of a Handmade Bicycle