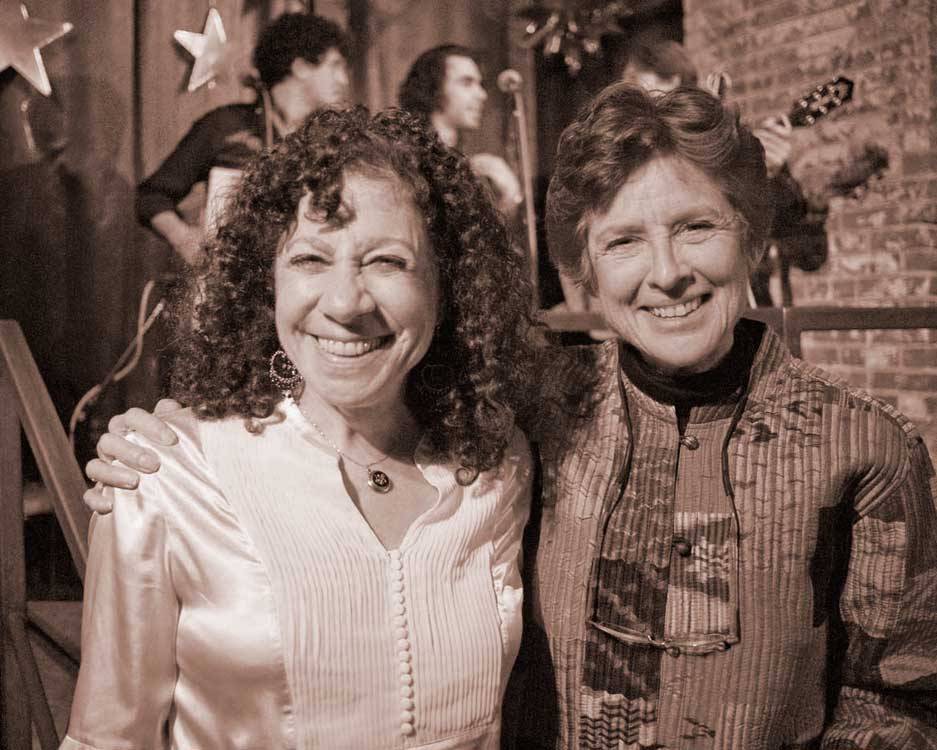 Linda Wintner (left) and Jody Sayler; Linda was inducted on December 12, 2011, at the Holiday Party
NYCC Lifetime Members
Louis Berardunucci
Herb Dershowitz
Edward Fishkin
Christy Guzzetta
Dan Henry
George Kaplan
Syd Lange
Chris Mailing
Gary McGraime
Peter O'Reilly
NYC Parks & Rec
Robin Read
Jody Sayler
Fred Steinberg
Jeff Vogel
David Walls
Irv Weisman
Linda Wintner
NYCC Lifetime Membership is granted to those whose undeniable contributions to NYCC over time have enhanced the Club.
While candidates are considered annually

by the Board of Directors, the honor is only granted on identifying a candidate whose work has shone in building the club over a number of years.
Candidate suggestions along with a letter that sets forth the rationale are accepted by the Board in September.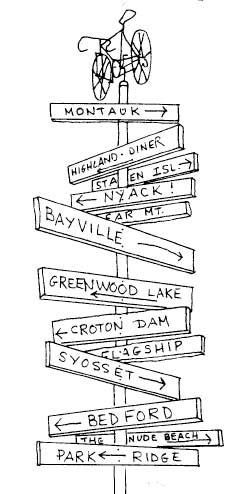 Volunteering at New York Cycle Club

We have no paid staff at New York Cycle Club, yet our Club bursts with vitality.
NYCC is a high-functioning engine with year-round offerings of rides, events, monthly programs, the SIG, ENY and the camaraderie of like-minded members who have found each other through their love of cycling.
If you, as an NYCC member, value what you get from the Club, then it is critical to remember that all of this happens solely from our collective efforts.
The point is... all of us make NYCC the rich community that it is.
To sustain it means we all need to contribute to this collective labor of love called NYCC.
There are so many possibilities!


Here is what you can do in 2012:

Lead rides if you are already a confident ride leader


Take ride leader training and

become a ride leader

Lead C rides

for our newer members even if you're a faster rider

Become our

Merchandise Manager

and use your marketing skills and imagination to build sales




Become our

Incentives Coordinator

and track volunteer efforts and awards of Club gear



Take charge

of our "Discounts to Members" page and develop new relationships to benefit members



Coordinate

our All-Class Ride



Coordinate

our Newcomers Ride



Promote

the Club at Summer Streets



Develop

your own program of interest for members at a venue you arrange



Do you know Drupal? Are you a programmer? Work with our webmaster to refine the website

We love suggestions if they are accompanied by follow-through!
Remember there is no paid staff. It is only all of us who make things happen.
More of us pitching in to make NYCC a hive of activity equals a stronger, more vital NYCC.
In 2012 we are not going to lose sight of this fundamental fact.
For volunteer opportunities, contact:
General questions: president@nycc.org
Ride Leading: vp-rides@nycc.org
ENY Volunteer: enyinfo@nycc.org