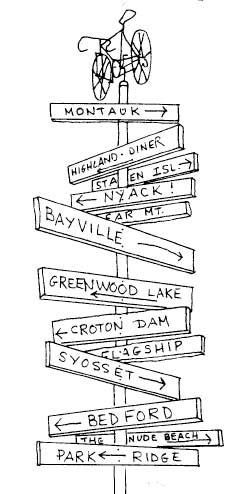 NYCC members receive discounts from the businesses listed on this page.
When purchasing in person, please present your NYCC membership card.
Fusion Cycles
31A Washington St.
Tenafly, NJ 07670
201-266-6925
* 10% OFF on accessories (excluding Garmin) and 5% off on bicycles
SPCARBON Bicycles New York
http://www.spcarbon.com
http://www.facebook.com/spcarbon
35 Meadow St. STE 204
Brooklyn, NY
646-415-8947
* 10% off all bicycle accessories. Special pricing on Garmins. SIG and Race tune ups, bicycle pick-up and delivery available in NYC.
Azur Velo French Riviera Cycling
http://azurvelo.com/
Elite Training Camps, Custom Cycling Trips and Team Training Camps Pro Treatment, Extraordinary Riding, Customized for You.
* 5% discount for NYCC members on our elite training camps
* $100 discount for NYCC members on our custom cycling trips and camps
Use promo code: NYCCVIP

Cat-Ears
http://www.cat-ears.com/NYCC-Member-Discount.html
The solution to reducing wind noise while cycling Made by cyclists for cyclists .
* NYCC Member Discount = 10% off all products.

Bicycle Roots
609 Nostrand Ave,
Brooklyn NY, 11216
718-668-5224
http://www.bicycleroots.com
* 10% discount on everything in the store except for bicycles. The discount would apply to parts, accessories, apparel, and repairs. Please bring your membership card to the shop the first time. After that first time at the shop, you will not need to show your membership card again until renewal.
Michael's Professional Bike Repairs
Pickup and Deliver Repair Service Areas of Brooklyn, Gramercy and Chelsea in Manhattan
917-497-5138
http://mikebikerepair.com/
* 10% off labor.
Bicycle Habitat
244 Lafayette Street
New York, NY
212-431-3315
http://www.bicyclehabitat.com/
* 10% off parts and accessories. No discount on bicycles.
Gotham Bicycle Tours
Offering 3-day/2-night bicycle camping tours to beautiful places just outside NYC. All tours 100% transit accessible.
* 10% off tour price

Bicycle Heaven
348 East 62nd Street
New York, NY
212-230-1919
* 8.25% off accessories, repairs, rentals, bikes.
Bicycle Planet
540 Jericho Turnpike
Syosett, NY 11791
516-364-4434
http://thebicycleplanet.com
* 10% off all clothing and accessories.
Bicycle Renaissance
430 Columbus Avenue
New York, NY
212-724-2350
http://bicyclerenaissance.com/
* 10% off repairs, accessories (not on sale items and new bikes)

Bicycle Workshop
175 County Road,
Tenafly NJ 07670
201-568-9372
http://www.bicycleworkshop.com/
* 10% off parts and accessories

Bikegifts.net
Ramsey, NJ 07446
201-994-0333 or 877-358-8621
http://www.bikegifts.net
Online Only
* Use coupon code NYCC2009 to receive 10% off on entire store
Birdbath Bakery
Soho – 160 Prince Street
Tribeca – 200 Church Street
East Village – 223 First Avenue
* 25% if you arrive by bike
Brands Cycle and Fitness
1966 Wantagh Avenue
Wantagh, NY 11793
516-781-6100
http://www.brandscycle.com
* 10% off parts and accessories. No discount on bicycles.
Central Park Sightseeing
56 West 56th Street
New York, NY, 10019
917-544-3272
http://www.centralparksightseeing.com
* 10% off all in-store merchandise, including bikes
Conrad's Bike Shop
25 Tudor City Place
New York, NY
212-697-6966
http://www.conradsbikeshop.com
* 8.25% off parts, accessories, repairs
Easy Rider Tours
http://www.easyridertours.com
Specializing in authentic cycling adventures in Portugal, Spain, Ireland, the Canadian Maritimes, and New England.
* NYCC member discount: $150 off any Easy Rider Tour
Gotham Bikes
112 West Broadway
New York, NY
212-732-2453
http://www.togabikes.com/
* 10% off parts and accessories
Great Freedom Adventures
508-545-1864
http://greatfreedomadventures.com/
* 5% off tours individually booked
8% off 8-13 people booking same tour
10% off 14-17 people booking same tour
12% off 18+ people booking same tour

Immersion Journeys
917-686-2620
http://www.immersionjourneys.com
* 10% discount on bike tours in South Africa
Special departure in March 2012 that includes the annual Cape Argus bike tour: http://www.helloyebo.com/capeargus/
Innovation Bike Shop
105 West 106th Street
New York, NY 10025
212-678-7130
www.innovationbikeshop.com
* 10% off all accessories
Master Bike Shop
265 West 72nd Street
New York, NY 10023
212-580-2355
http://www.masterbikeshop.com/
* 10% off parts, accessories, and bicycles
NYC Velo
62 2nd Avenue (Between 3rd & 4th Streets)
New York, NY 10003
212-253-7771
http://www.nycvelo.com
* 10% off parts, accessories, and apparel
Piermont Bicycle Connection
215 Ash Street
Piermont, NY 10968
845-365-0900
http://www.piermontbike.com/
* 10% off of EVERYTHING except bicycles. FREE SHIPPING & HANDLING on purchases over $100

718 Cyclery, Inc.
254 3rd Avenue
Brooklyn, NY 11215
347-457-5760
http://www.718c.com
* 10% off first $ 100 of purchases including bicycles. Repairs, tuneups are not discounted.
Sid's Bike Shop
151 West 19th Street
New York, NY
http://www.sidsbikes.com/
* 10% off accessories and clothing
Strictly Bicycles
2347 Hudson Terrace
Fort Lee, NJ
201-944-7074
http://www.strictlybicycles.com/
* 10% off everything including bikes (except coffee bar or nutrition) for purchases up to $1,500
Swim Bike Run NYC
203 West 58th Street (7th Avenue)
New York, NY
212-399-3999
http://www.sbrshop.com/
* 10% off all in-store merchandise, including bikes
Tires 'N Tubes
www.tiresntubes.com
* 10% off Vittoria tires for NYCC members
email for discount code: frank@tiresntubes.com
Toga Bikes
110 West End Avenue
New York, NY 10023
212-799-9625
http://www.togabikes.com/
* 10% off parts and accessories
Turin Bicycle
1027 Davis Street
Evanston, IL 60201
847-864-7660
http://www.turinbicycle.com/
Owned by an NYCC Life Member
* 10% off parts and accessories
VBT Bicycling and Walking Vacations since 1971
http://www.vbt.com/
Named among the world's best tour operators by Travel and Leisure magazine for 2011
NYCC member discount: $200 for Europe, New Zealand, Asia, South America
NYCC member discount: $100 for U.S.
*Use reservation code: YAAB178
Zen Bikes
134 West 24th Street
New York, NY 10011
212-929-2453
http://www.zenbikes.com/
* 15% off accessories and clothing and 5% off Bicycles
Free admission to all Zen Bikes Fall/Winter Classes for NYCC Members